An autumn walk in New Hampshire is so pleasing to the senses. The sound of rustling leaves, the sight of vibrant shades of my favorite color (orange), the smell of the fresh autumn air, the taste of pumpkin spice lip balm (not kidding)… and last, but certainly not least, the touch of my love's hand while taking… the autumn walk.
I am an indoor person for sure, and my love?… outdoors all the way. Skiing, hiking, biking… all things I don't have any desire to participate in. I tried cross-country skiing once, but I have a natural reflex to sit down on any chance of picking up speed going downhill. So downhill skiing is out of the question, and it is my love's favorite thing in this world. Hiking is second. Biking third.
We like different things; but when it comes to autumn, many things are common… apple crisp, pumpkin pie, cool breezes and campfires by the pond in our backyard.  And hiking…. well…. I really don't like hiking, but I do like a nice walk in the autumn air, with the beautiful colors swirling in the treetops and rustling underfoot. It is such a short season, with winter lurking in the cool mist… foreshadowing. Don't miss the chance to take an autumn walk with a friend, a child or grandchild or even yourself! After all, you'll be in great company! Enjoy the music and pictures and…..
Thrive! OK?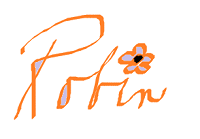 Please follow and like us: