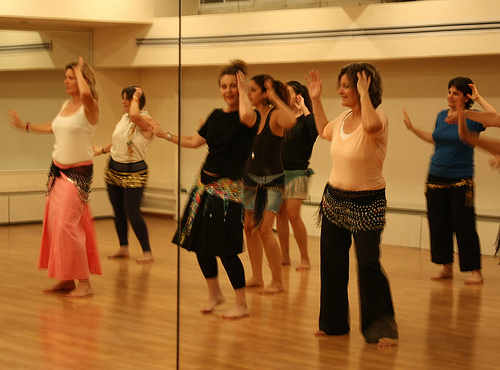 What? Learn belly dancing? C'mon! It must have crossed your mind at least once during your 50+ years. It has crossed mine a few times and honestly, I felt as though it took coordination beyond my scope of reach. But I'm getting a little desperate here as I look down at my menopause belly, which has been with me since my 40's. I'm going to give this a shot. It's a video series so I can plug it in at home and close the curtains! According to blogger and award-winning author Carol E. Wyer, "Belly dancing is becoming increasingly popular with women in their 50s and 60s. Fitness, friendship and visibility are among the many reasons they are signing up to classes. And, they are not just noticing an improvement in physical health. Those going through menopause have seen a marked improvement in symptoms associated with the "change", from a reduction in hot flashes to resurgence of self-confidence. All the organs affected by the hormonal changes of menopause are strengthened by increased blood circulation, thus many report an easier transit through this stage of their lives." She also lists the following benefits:
8 Reasons to Learn Belly Dancing
1) Really good exercise (better than any gym session!) but at the same time, it's so feminine.
2) For the most part, it is low impact, which works well for me as I have foot injuries so can't do many other types of exercise.
3) Helps me to de-stress from the day job.
4) A much more defined waist — belly dancing really tones your obliques.
5) Some awesome party moves — everyone loves a shimmy!
6) More body confidence.
7) More confidence in how I present myself — I get feedback now on the presence I have when I give presentations at work.
8) I feel younger, fulfilled, healthy and sexier!
How you embark on your 'learn belly dancing' adventure is totally a personal decision. Some of you can just sign up to a class and take advantage of the fun and health benefits of socialization and exercise. It all depends on your personality and in some cases, location to the nearest class. I'm starting out with the videos. The clip above is taken from them. It's cheap and I live in the boonies (30 minutes from the nearest city). Please share about your belly dancing experiences in the comments section and…..
Thrive! OK?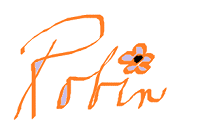 https://www.huffingtonpost.com/carol-e-wyer/reasons-to-take-up-belly-dancing-woman_b_6579680.html
Please follow and like us: