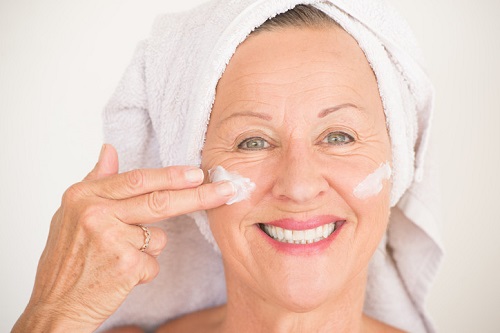 Hi Ladies! I have been looking into some natural remedies for dry skin. It was a little cool in the morning the other day and my first thought was, "Here it comes!" I meant colder weather and dry skin… dry skin that actually causes irritation and itching. I love New England; but aging and all the challenges it brings, especially in winter, makes me long for spring and summer all the more. But fall is here, and beautiful right? Let's enjoy it! Here are a couple of dry skin tips for the fall and winter.
Dry skin is called xerosis, skin that lacks moisture in its outer layer. Fall is a transition time from summer to winter, and your skin can be impacted by the change in humidity, temperature, and overall climate. As the dryness of winter approaches, you'll want to start protecting the hydration of your skin. Use heavier moisturizers. Keep protecting your skin from ultraviolet rays.
In winter, you may feel compelled to heat up with a hot shower, but water that's too hot can actually wash away healthy oils from your skin. Please remember that the best time to (liberally) apply moisturizers is on damp skin right after a bath or shower. Protect your skin when you go out from the elements by wearing long-sleeves, pants, and where appropriate, gloves and scarves. Sun damage happens in winter too! Make sure to humidify your home, and stay hydrated as well.
I hope you take advantage of the natural remedies for dry skin provided in this list and comment on any you try. It is helpful to all of us if you share what does and doesn't work.
Natural Remedies for Dry Skin
1. Sunflower seed oil
A 2013 study found that sunflower seed oil improved hydration when used as a moisturizer on participant's arms. The same study found that olive oil actually damaged the skin's barrier, suggesting not all natural oils are suitable for use as moisturizers.
2. Coconut oil

Another natural oil that works well to treat dry skin is coconut oil. A 2014 study found that coconut oil is as safe and effective as petroleum jelly for treating dry skin. It was found to significantly improve skin hydration and increase the number of lipids (fats) on the surface of the skin. As 2016 research explains, coconut oil contains saturated fatty acids that have emollient properties. An emollient is a fat or oil that acts as a moisturizer by filling in gaps in dry skin.
3. Oatmeal bath
Oatmeal is another natural ingredient that can help treat dry skin. Adding powdered oatmeal to a bath or using creams that contain oatmeal may help to relieve dry skin. A 2015 study found that extracts from oatmeal had anti-inflammatory and anti-oxidant properties, suggesting it can help treat dry skin.
4. Drinking milk
Milk could also offer relief from dry skin, but not when applied to the skin. Research from 2015 suggests that a diet including milk could improve dry skin. The study found that a fat contained in milk, called phospholipid, improved the skin barrier in mice when added to their diet. More research is needed to see if drinking milk has the same effect on skin in humans.
5. Honey
A 2012 review of research notes that some studies have shown honey to be beneficial for many types of skin diseases. Some studies suggest that honey may be used as an at home treatment to relieve dry skin. Various studies have found honey to be moisturizing, healing and anti-inflammatory. These are all qualities that suggest honey is an ideal at home treatment to relieve dry skin. It is completely natural and you can apply it directly to the skin.
6. Petroleum jelly
Many have used petroleum jelly(also known as mineral oil) as a moisturizer for years. In 2017, researchers found that the skin barrier in older people improved after they used petroleum jelly. This finding supports the use of petroleum jelly to treat dry skin, especially when caused by aging.
7. Aloe vera

Aloe vera g
el may help provide relief from dry skin, according to a 2003 study. A person with dry skin on their hands or feet can apply aloe vera gel and cover the affected area with a sock or glove. People may prefer to do this before they go to bed and leave the gel on all night. If dry skin is on another area of the body, applying aloe vera gel liberally and allowing it to soak in may achieve a similar effect.
So there you have it! This list was taken from MedicalNewsToday.  After reading the article, I ordered some moisturizer from Just Natural Products. The company has great reviews and all their products are… Just Natural! Anyway, I'm preparing for New England weather this year. I hope you find value in the article and…..
Thrive! OK?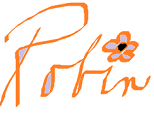 Please follow and like us: