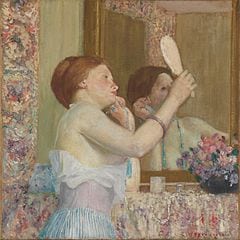 Body image is something we all struggle with… looking in the mirror can make us want to close our eyes…even more so the older we get. Things start sagging, metabolism slows, weight creeps up, hair grows where we don't want it to, and the list goes on.
Some of us take these changes pretty hard and a few can laugh them off. To be honest, I think most of us really have to meet aging challenges head on and decide how we will live in light of them.
Body Image Exercise 1 – Look in the Mirror
As your first body exercise, please take 2-5 minutes, look yourself in the eyes in a mirror and say, "You are beautiful." Look deep into your eyes. Breathe. Be still. Feel the emotions that come. Go ahead. I'll wait… Share your experience in the comments section if you'd like. Other women may need to hear. The truth is… You ARE beautiful!
We all have different priorities when it comes to our appearance. One may have impeccable taste in clothing but "What color lipstick is that?!?" "And why is it on your teeth?"
I hope to cover as many areas dealing with appearance as we all need. Right now for me it's turkey neck! UGH! My grandmother had one, my mom had one and now I carry on the sad sag. Click here for some free tips and exercises for turkey neck.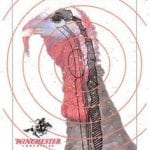 Feel free to comment and request an area that you'd like to see covered. I'd love to research it and put it on the site. (and maybe add my own 2 cents)!
Like I said, I just started this site on Valentie's Day, I'm not retired yet, and there's so much to do and learn! In the meantime…think about what you would like your life to look like right now. No, seriously! Think about it. Can we give ourselves just a 5-minute think session and ask ourselves, "What would I like my life to look like right now?" Go. I'll wait…….Please comment below .  
                                                                                                                             Thrive! OK?,
                                                                                                                                    Robin
Please follow and like us: