The Best Jobs For Women Over 50
The best jobs for women over 50 are as varied as the women who want to earn money. At this stage of the game, it is important to find joy and contentment in all you do.
Looking for income to supplement my retirement has opened up a whole new world for me! My pension from the USPS does not provide me with enough income to do everything I would like to do in this life. Looking back, there are definitely things I would have done differently! But hey! This is now and I can thrive!
I will be adding ideas in this category as we go along and please, if you have ideas or jobs to suggest, leave them in the comment section. Your suggestion might be what another woman needs!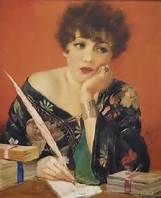 OK then. My first income idea is writing. I have always wanted to write and wasn't sure of the direction to go. When I started looking into jobs making money at home, I came across an opportunity that led me right here. I am developing a site for women with needs, desires and concerns, just like me. Furthermore, I am writing! My dream job! I will share more about developing your own website in a bit.
But first… Writing! I came across an online business where you can earn money by writing for other people, companies, websites etc. It is called Writing Jobs Online . There is a $1 trial membership so you can test drive the service.  This may be a good option for you. Only you know for sure! Anyway, click the link and see if it's for you. So many bloggers need writers to keep their fresh, alive and thriving! They may need YOU!
The Best Jobs for Women Over 50 – What Is Best for YOU?
If you have a desire to have your own online business, than I can definitely point you to Wealthy Affiliate. I joined on Valentine's Day and have already created what you see. I had NO experience! I have to say, "I am enjoying this SO much!" As I mentioned in some of my other posts, I received my Bachelor's Degree in Psychology – Life Coaching last year. My heart is to help women over 50 to realize their dreams. I feel we put so much on the back burner because, well – you know.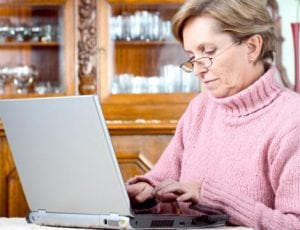 Since I joined Wealthy Affiliate, it has all come together. There are so many women our age here. They would certainly agree that it is one of the best jobs for women over 50! I am just at the beginning stages of building this site, but it's a solid foundation and I am excited for the possibilities. Maybe you have an idea for an online business or you have something to share with the world. Try WA for free… there truly are no obligations! You receive two free websites, training and lots of community interaction with starter signup. Determine the speed at which you earn by the time you are able to give. This is what we want in a job right?
Putter With Possibilities of  Putting Pesos In Your Pocket

If you like to spend a little time online 'just puttering', then perhaps you would enjoy SFI (Stong Future International). It is a website jam-packed with earning possibilities. SFI is now in its 18th year, with millions of dollars in annual sales and millions paid in commissions to thousands of affiliates around the world. SFI's parent company, Carson Services, Inc., is now in its 32nd year of business and is registered with Dun and Bradstreet. SFI affiliates operate with the peace of mind brought about by associating with a proven, debt-free organization with a long, successful history. You can take a look at the advertisement, click on it, and find out if it is something you would like to do in your spare time to make some money.
Get Paid!! Do Surveys…

 
There are plenty of companies who promote taking surveys for money, but I chose to advertise Click4Surveys. It is the Number 1 seller at Clickbank, which tells me that people join and do not quit. I took a look at the advertisement, and actually joined! If you can make it past the excited kids in the beginning and get to the guy giving the pitch, you just may see reasons to give the program a try. I've been giving this a try for a while now, and my recommendation is to stay with Survey Junkie. The website is fun and you can actually see your earnings adding up!
Above all, I recommend finding peace with your choices, and only do things that bring you joy! As we age, we need to do everything within our power to be the very best we can be. In order to THRIVE, we must be at peace with the way we are living our lives.
Questions? Comments? Ideas? Suggestions? Please leave below in the comments section. Thanks for stopping by!
Thrive! OK? …