Hi Ladies! Exercise for women over 50 is a big topic right now. That tells me that we are not going to sit around and pout about our sagging this and our wrinkled that, but we're going to do whatever we can to thrive in the golden years!
Welcome to the exercises page! I had every intention of making this page a transformation of my bad self! I had visions of doing befores and afters of all my body parts as I exercised my way to a gorgeous specimen of an over 50 woman. Well…. not happening right now.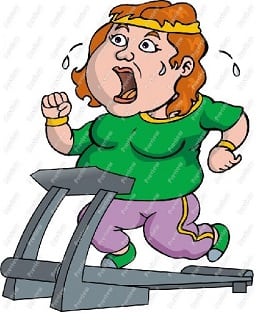 You may have read that I am a letter carrier with the USPS and getting ready to retire September 2nd of this year (2016). I walk 7.3 miles a day and climb 62 staircases. I'm going to be 60 this August, and quite frankly, I'm POOPED when I get home. I'm not ready to get all my parts in shape! I'm in decent shape, but many parts of me need work.
Exercise for Women Over 50 by Linda Melone
What I decided to do for you here, is recommend a woman who has a website filled with excellent exercise routines, health tips etc. and she is a hoot! She's 57 and IN SUCH GOOD SHAPE… an example to all of us for sure. Her name is Linda Melone and her website is Ageless After 50! I have chosen one of her videos to give you a glimpse of what to expect. Take 2 minutes and 23 seconds to meet her. You will not be disappointed! 
My deepest hope is that you will find exactly what you were looking for by coming to the exercise page of WomenOver50Thrive! I think Linda can help you find the exercises you're looking for to tone whatever part of your beautiful self that needs toning. Because you clicked on the site, I know you are ready to make some changes so…
Thrive! OK? …

   
Please follow and like us: