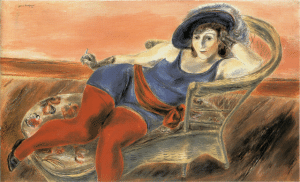 I will be submitting an AudiobooksNow and Amazon Audible Review just below for your consideration.
We need to afford ourselves some time apart from the demands of life and relax. That looks different for each of us. One woman's way to relax might be sailing over cliffs and ocean strapped in a hand glider, while the same woman might be having an anxiety attack just sitting around by the pool.
We are all so different. The important thing is to know what relaxes you and make sure you make time for it in your day. Let's take a look at reading, or then again, listening….
AudiobooksNow

Review and Amazon Audible Review
Ok… I am providing you with an AudiobooksNow review, and an Amazon Audible review. I'll compare both of the programs and let you decide which is the best deal for you. At the end of the review, I will show you what it looks like to buy the top four books from the New York Times Audible Best Seller List.
AudiobooksNow gives you a Free 30-day Trial. With the trial, your regular $5-a-month membership fee is waived, and you get full benefits: 50% off your first audiobook and sale price (up to 40% off ) for the rest of the month.
Audible (Amazon's audiobook club) also gives you a Free 30-day Trial and adds 2 free audiobooks (with the link below). After the 30 days your fee is $14.95 a month, which entitles you to an audiobook of your choice, plus 30% savings on other selections.
The Top 4 Audiobooks on the NY Times Best Seller List Are:
The Gangster –                                AudiobooksNow/$22.50/$15.75/$11.25
                                                               Audible/$31.50/FREE
All the Light We Can Not See –    AudiobooksNow/$23.99/$16.79/$12.00
                                                               Audible/$22.67/$15.87
The Girl On The Train –                 AudiobooksNow/$20.00/$14.00/$10.00
                                                               Audible/$28.00/FREE
The Nightingale –                           AudiobooksNow/$26.99/$18.89/$13.50
                                                               Audible/$31.49/$22.04
For AudiobooksNow, the first price is their regular price, the second is their sale price, and the third is their club price. Amazon puts out their regular price, with an option to get the book FOR FREE with their trial offer. Here you will get 2 free books. On their site, only 1. 
BOTTOM LINE:
If you buy the books during the trial offer, you will pay $60.04 with AudiobooksNow and with Audible, you will pay $37.91. After the 30 days, if you were to buy the same four books again, with AudiobooksNow you would pay $5 membership + 13.50+ 15.75 + 16.79 + 14.00 totaling $65.04. With Audible you will pay $14.95 membership + 0 + 19.60 + 15.87 + 22.04 totaling $72.46.
There is one other neat plan with AudiobooksNow. It is called their 50% Off 12 Club Plan and it is $36 (Renewable). The first 12 audiobooks you purchase through this plan will be 50% off, then you will receive the normal Club Price (between 25-40% off). You can purchase all 12 audiobooks whenever you'd like and renew the plan as often as you'd like. The 50% Off 12 audiobooks plan can be renewed when you run out of your 50% discounts.
That seems like the deal if you read a lot! So you pay $36 up front and get 12 books at 50% off. $36/12 is $3 each book. If you bought those four books again under this plan, they would cost 12.00 + 11.25 + 12.00 + 10.00 + 13.50 totaling $58.75.
I hope this information is useful to you. I did the math for you and you can decide. They are both good programs. If you belong to Amazon Prime, you may even get a better deal with Audible. Either way… Relax, Read, and
Thrive! OK?! …. Robin
Please follow and like us: