Oh my! How we accumulate "stuff" throughout the years! What with the popularity of Hoarders and assessing our own "stuff-we-may-need" reserve, we can see it takes an aggressive approach to whittle down. Minimalist living is on the rise, and I am a fan. However, if you visited my home you would see a plethora of in-my-eyes-only treasures, and what-the-heck-are-you-thinking doohickies all around.
I had to fly to Florida to clean out my parents' house when my mom moved back up here after being diagnosed with dementia. My folks weren't hoarders, but there was still quite a bit of stuff to go through. I was thankful for their efforts to get rid of the unnecessary things and I want to do the same for my children. If you ever find yourself in this position, it's hard work.
It seems no one wants old stuff anymore. Stuff that at one time meant something to your folks. You really have to harden your heart to throw things away that you know would be of no value to anyone else. I just had to do this within the last two months with my partner's parents. They had very nice things, but after the estate sale… much of it remained. It wasn't junk either.
"At least a half dozen times a year, families come to me and say: 'What do we do with all this stuff?'" says financial adviser Holly Kylen of Kylen Financials in Lititz, Pa. The answer: lots of luck. Dining room tables and chairs, end tables and armoires ("brown" pieces) have become furniture non grata. Antiques are antiquated. "Old mahogany stuff from my great aunt's house is basically worthless," says Chris Fultz, co-owner of Nova Liquidation, in Luray, Va.
On PBS's Antiques Roadshow, prices for certain types of period furniture have dropped so much that some episode reruns note current, lower estimated appraisals. And if you're thinking your grown children will gladly accept your parents' items, if only for sentimental reasons, you're likely in for an unpleasant surprise.
"Young couples starting out don't want the same things people used to have," says Susan Devaney, president of NASMM and owner of The Mavins Group, a senior move manager in Westfield, N.J. "They're not picking out formal china patterns anymore. I have three sons. They don't want anything of mine. I totally get it."
As luck would have it, I helped a friend of my pack and she had another friend helping also. That friend worked at a place called Household Goods, a non-profit run by an 80-year couple (who started it in their 40's). They have grown to a massive warehouse now, where they allow those needing to set up house to come and shop for free! I took this info and ended up donating beautiful dishes, pots and pans, furniture etc., knowing that they were going to families in need. Finding a place like this is my #1 recommendation for situations like this, or to downsize your own home. A partner to this recommendation is "Don't wait until you have to rush!" Bless people with things your not using and you will double your joy! There are many organizations who will gladly accept your treasures and doohickies. So give, donate and…..
Thrive! OK?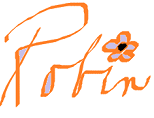 https://www.nextavenue.org/nobody-wants-parents-stuff/
Image#1 courtesy of: zolakoma
Image#2 courtesy of: carolineyi