Hi Ladies! Have you wondered where the best places to retire in the US are? Some of us have choices of destination and others feel destined to a place they don't want to be.  I hope if it's the latter, you will fight to find a place of contentment and joy wherever you are. It seems there are many (as my son would put it) grumpy old people. Don't be grumpy ladies. You've got to make up your mind to Thrive, OK? If you find yourself in a position to be flexible, here are top 5 states to retire.
Bankrate.com came out with a survey to determine the best places to retire. The winner? South Dakota! The loser? New York!
Best Places to Retire in the US
"With 10,000 people turning 65 each day, Bankrate.com based its ranking on seven categories that would impact a retiree's decision to move (weighting in parentheses): cost of living (20%), taxes (20%), health care quality (15%), weather (15%), crime (10%), cultural vitality (10%) and well-being (10%)."
South Dakota came in as the best state for retirees, beating out Utah (2), Idaho (3), New Hampshire (4) and Florida (5).
"No one would think of South Dakota as a winner to retire. But if you look into it, you see how people there have very good social relationships, and feel a sense of purpose with the community," said Bankrate.com analyst Taylor Tepper in an interview with Yahoo Finance.
"Residents also pay no personal income tax, and the median rent for a 1-bedroom apartment is $565! They savor their day-to-day lives, feel financially secure and have a strong sense of community," said Tepper. "Residents in the other top states feel similarly. These attributes may better determine what makes for a satisfying retirement than, say, warm weather." Maybe you could build a tiny house in one of the top states. This is a cool video of a retiring single mom who built one.
New York came in as the worst state to retire in, with New Mexico and Maryland tying for 2nd. Florida didn't fare to well either because of the crime rate and a subpar rating for healthcare.
No matter where you go, make sure you remember The 10 Keys to Healthy Aging and…
Thrive! OK?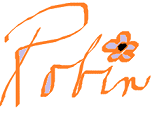 https://www.yahoo.com/finance/news/new-york-worst-state-retire-south-dakota-best-122800463.html
1st Photo By vaughandave
Please follow and like us: