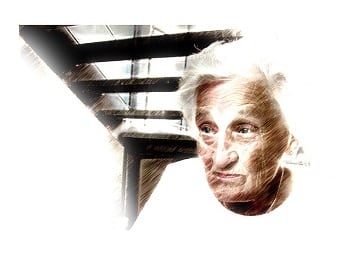 When someone receives a diagnosis of Alzheimer's Disease, a whole new world opens up; both for the one diagnosed and for those in their circle, everything changes. My mom died five years ago this June. She had a diagnosis of Alzheimer's disease. Thankfully, she didn't lose all her capabilities. She told the same stories over and over, ones she enjoyed. Ones that made her laugh. She still had a wit about her.
Diagnosis of Alzheimer's Disease – A Whole New World
She couldn't drive or be left alone. She would forget to put her cigarettes out and dropped ashes constantly, burning holes in the carpet at her feet. My sister, the one in whose home my mom lived, let her to smoke in her bedroom. It is where she spent most of her day, smoking and playing games on the computer. That was her haven, her refuge, her sanctuary. It is where she wanted to be.

My sister couldn't say no to my mom's smoking in her room. I thought she would burn my sister's house down one day. I am thankful it didn't happen, but couldn't understand my sister taking the risk. My mom died more from the smoking than the Alzheimer's, constantly sucking on an inhaler due to her chronic bronchitis. She was adamant about not quitting. I know my sister was only trying to make my mom's days as happy as possible. It all got so overwhelming. I miss my mom. I missed my sister too, as we didn't speak for 4+ years after my mom's service. Alzheimer's opened up a whole new world.
Thankfully, my sister and I have reconciled. I am so glad as it's hard to explain the inner anguish of losing your mom and then a sister relationship. She knows how I feel though, as she experienced the trauma too, as did my other sister. We all know. We all miss her. It has been a whole new world without her.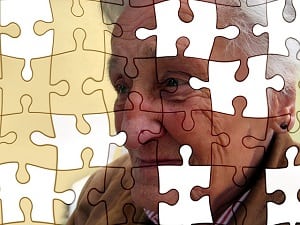 My partner's mom has recently received a diagnosis of Alzheimer's Disease. It has been a rough year. Her dad is 88, still sharp as a tack, but has macular degeneration. Watching the family try to make life-changing decisions has been difficult at best. The disease affected her mom differently than mine, causing her to lash out to the point of violence. It wasn't safe for her to stay home. She had to be put in a facility to be under constant supervision.
Visiting her is painful. I'm sure any of you that has gone or is going this understands. She doesn't understand why she can't go home. She has that blank look caused by medication and feelings of WTF is going on. A diagnosis of Alzheimer's Disease – A Whole New World. I usually sign off with a Thrive! OK? It just doesn't feel right today. Cry! OK? Robin
Please follow and like us: